April 1, 2013
Zolton's Facebook Pranks on Sportswear Companies
I originally wrote this piece for MediaShower.com, for use on the late, great comedy site ZuG.com. Text and images published here with permission.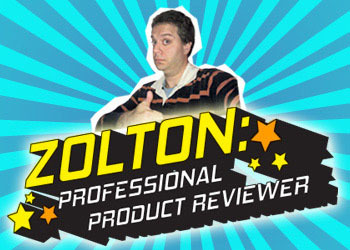 You need a lot of things to stay in shape in the modern age. Willpower. Determination. A crippling-expensive gym membership. Shoes endorsed by the right star athlete. An ex-Marine personal trainer who'd just as soon spit on your corpse as let you off easy on one modified vertical ab crunch.
But most of all — from what I gather from hours of TV commercials — you need the right gear. If you're wearing the wrong socks or tee or athletic truss, then you'll never get in shape. You'll be doomed to a life of slovenly couch-sitting, staring at the boob tube and munching Funyuns as your poorly-clad ass spreads to fill the available space. You might even wind up writing articles on the internet — and nobody wants that.
(For the record, I'm a Fritos man. So there's some hope.)
Clearly, the right exercise outfit is just what I need to sculpt python arms, buns of steel, a rock-hard core and whatever vaguely phallic analogy the kids use these days to describe muscular legs.
("Baloney thighs"? "One-eyed garden glutes"? "Calves like a baby's arm"? It's so hard to keep up.)
But which athletic togs are right for me? To find out, I super-poked some of the top sporting gear firms on the web. Read on for more — and my actual posts on the companies' Facebook walls.
Just be sure to warm up first. You wouldn't want to pull a muscle out there. Not in that truss, junior.
The post: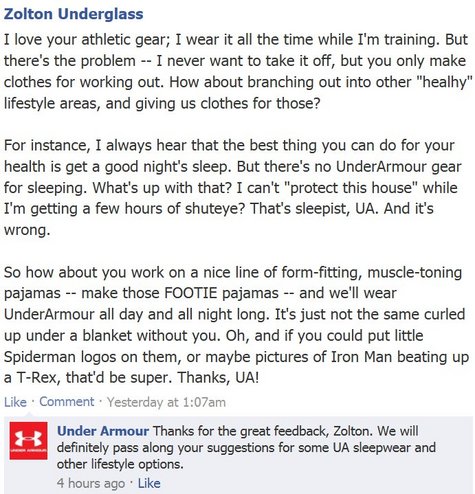 The post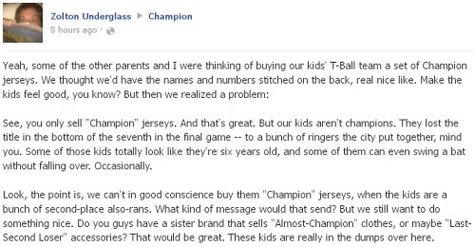 The post: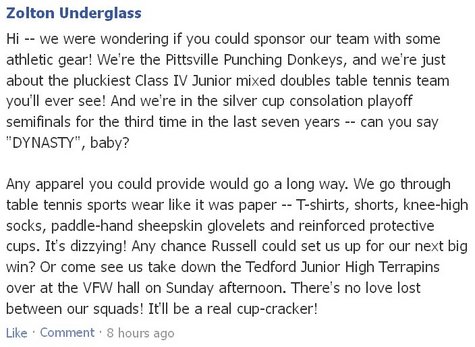 The post: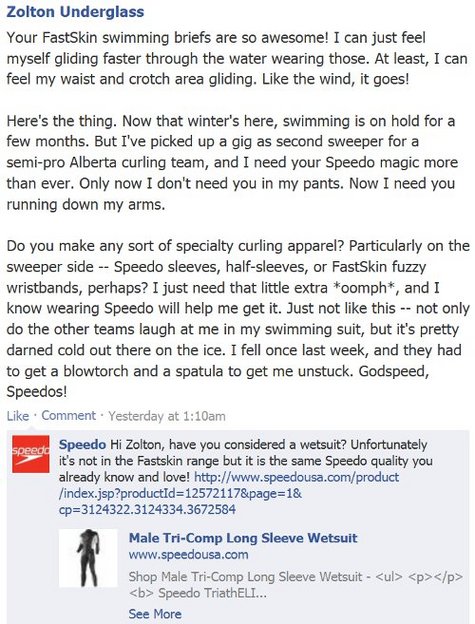 Last week, Zolton lathered his fabulous locks with Clairol, Garnier, Head and Shoulders and L'Oreal. Want to join in the prank? Click the links to see each real-life Facebook post, and comment or 'Like' them to generate more buzz. Or visit Zolton's own Facebook page!
Permalink
|
No Comments