April 1, 2013
Zolton's Facebook Pranks on Shampoo Companies
I originally wrote this piece for MediaShower.com, for use on the late, great comedy site ZuG.com. Text and images published here with permission.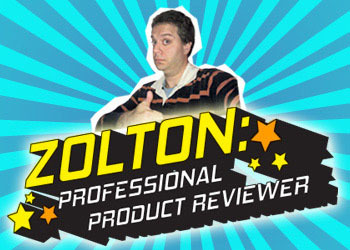 Not everyone has a fabulous head of hair. Between the baldies, the stringies, the frayers, the receders, the flatsos and the mulletheads, there are an awful lot of people walking around out there with substandard tresses.
So when you have a resplendent set of follicles like mine — I mean, seriously, look at that hair; it'd make Samson jealous, or those chicks that used to be in ABBA — you take proper care of it. Do they polish the Hope Diamond with a filthy rag and a spritz of Windex? No, they do not. Probably. And thus, for these luxurious locks, no ordinary shampoo will do.
The question is, what's the best 'poo for the job? To find out, I asked some of the world's leading hair-care companies for information about their products. Check out the results — and my actual posts on the companies' Facebook walls — below. Will I finally get the super scalpular scrubbing I so richly deserve?
Only my hairdresser knows for sure. Lather up!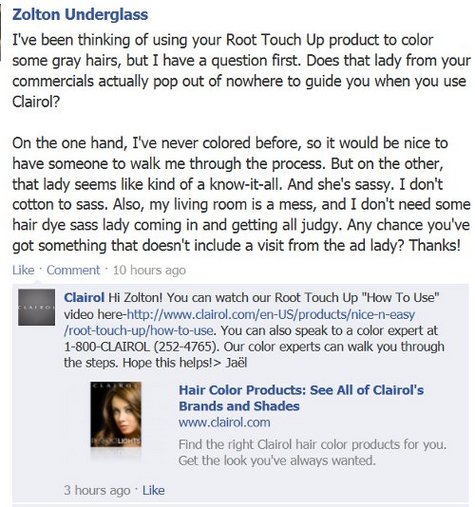 The post:
Garnier
The post: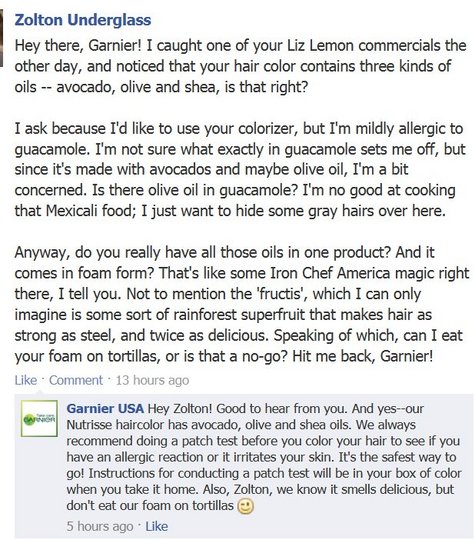 The post: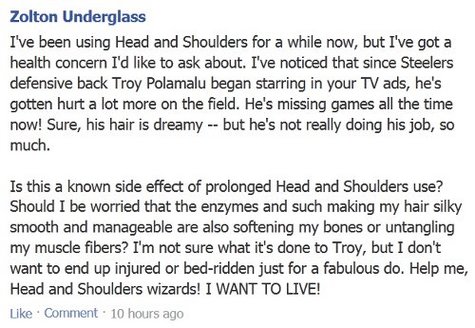 The post: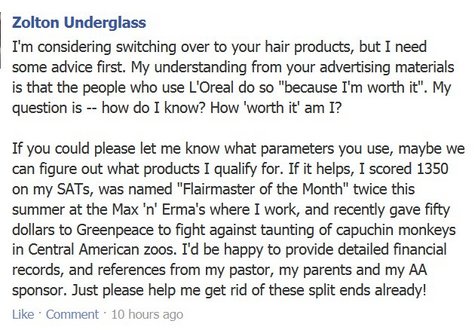 Last week, Zolton gave 'thanks' (sort of) to Green Giant, Libby's, Ocean Spray and Butterball. Want to join in the prank? Click the links to see each real-life Facebook post, and comment or 'Like' them to generate more buzz. Or visit Zolton's own Facebook page!
Permalink
|
No Comments