April 1, 2013
Zolton's Facebook Pranks on Pasta Companies
I originally wrote this piece for MediaShower.com, for use on the late, great comedy site ZuG.com. Text and images published here with permission.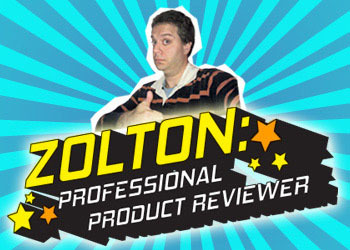 Today is the first official day of spring, which conjures up thoughts of renewal and growth of all kinds. Flowers blooming. Birds singing. Spring break chicks doing bikini kegstands to cliched Jimmy Buffett tunes.
Your springtime mileage may vary, naturally.
When I think of spring, what comes to mind is primavera — as in pasta primavera. Which is completely appropriate, since 'primavera' is an Italian word meaning 'spring'. Or 'vegetables'. Or 'an extra two dollars at Olive Garden', maybe.
Sorry. My Italian, she is not so bella.
Still, I love-a the pasta. And what better way to ring in springtime than to hit up a bunch of pasta makers for their delicious noodly secrets? Read on for some punky pasta pestering — and my actual posts on the companies' Facebook walls. That's-a spicy spring-a ball, no?
The post: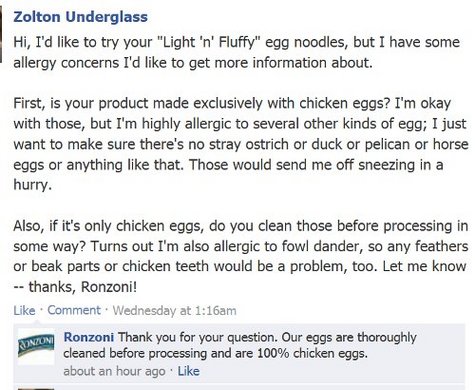 The post: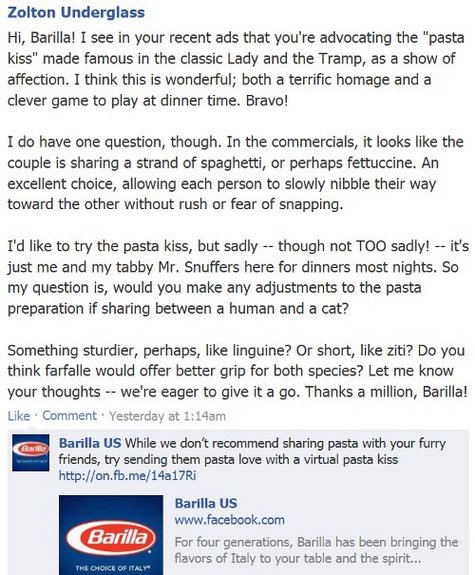 The post: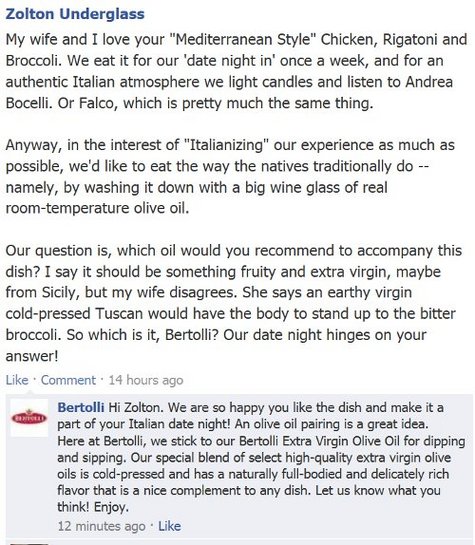 The post: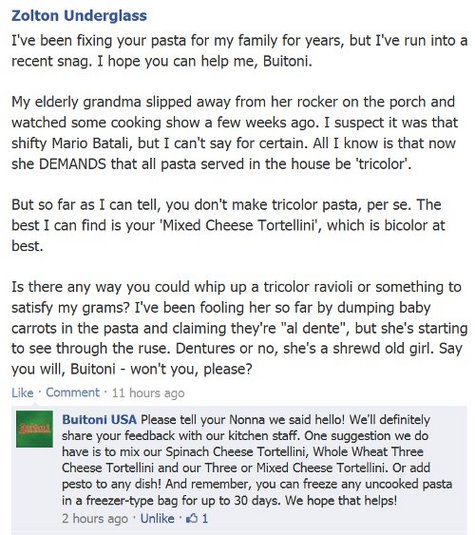 Last week, Zolton went Canuck for the yuks with Tim Horton's, Harlequin, BlackBerry and Canada Dry. Want to join in the prank? Click the links to see each real-life Facebook post, and comment or 'Like' them to generate more buzz. Or visit Zolton's own Facebook page!
Permalink
|
No Comments