April 1, 2013
Zolton's Facebook Pranks on Dog Food Companies
I originally wrote this piece for MediaShower.com, for use on the late, great comedy site ZuG.com. Text and images published here with permission.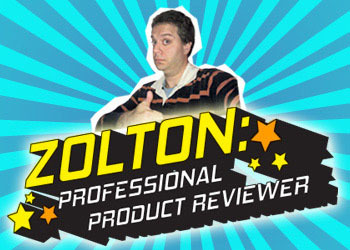 Dogs are man's best friends. So when it comes to feeding our plucky pups, we want to give them kibble made from the finest hoof scraps, tumbleweeds and pencil shavings that money can buy.
Well, maybe not the finest. Second-finest, say. Let's face it — some of these mutts eat their own poop. How the hell would they know the difference?
But how to choose which chow your Chow should chew? Check in with the chompanies… er, companies; that's how.
So I pinged a few of the world's biggest pooch food purveyors to learn more about their products. Read on for the inside scoop on canine cuisine — and my actual posts on the companies' Facebook walls. It'll keep your coat full and shiny; no bones about it.
The post: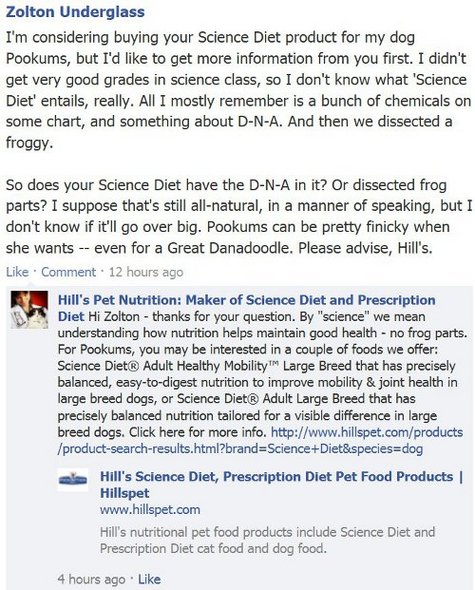 The post: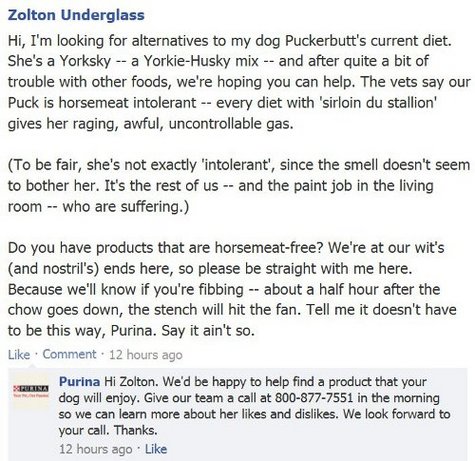 The post: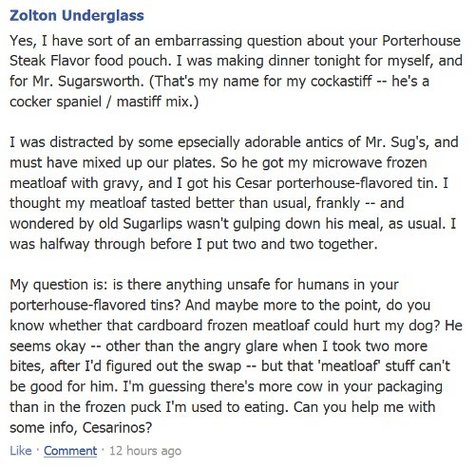 The post: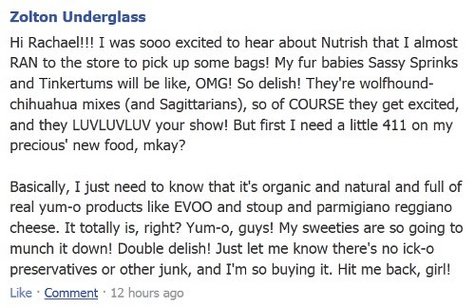 Last week, Zolton flashed the bling-bling with help from Kay, Pandora, Zale's and Jared. Want to join in the prank? Click the links to see each real-life Facebook post, and comment or 'Like' them to generate more buzz. Or visit Zolton's own Facebook page!
Permalink
|
No Comments