April 1, 2013
Zolton Does Amazon: Summer Like It Hot
I originally wrote this piece for MediaShower.com, for use on the late, great comedy site ZuG.com. Text and images published here with permission.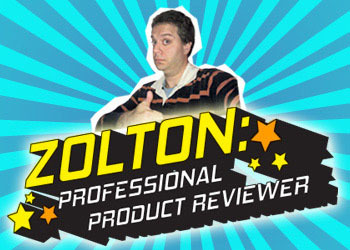 Summer is right around the corner. Just a few days ago, I was sipping margaritas from a sombrero on Cinco de Mayo, thinking, "Hey, pretty soon it'll be Juneo. Ay, carumba!"
(In my defense, I had an awful lot of margaritas. Also, the Mexican calendar is confusing. I've never heard of most of those months, and every other Sabado is sponsored by Taco Bell.)
The point is, summer's coming and I haven't done a thing to prepare. So in addition to pulling out my Hawaiian rugbys and summer thongs and routing the garden hose Slip 'n' Slide into Mrs. Franchetto's azaleas, I turned to Amazon to get my summer pre-freak on. Read on for my summer prep guide, including my actual reviews of all products listed.
You don't want to be wearing and parka and mukluks when summer lands on your doorstep, do you? Get with the program. Summer down, man.
My Amazon Review:
My wife likes to putter around in the yard in the summer, but she always complains about the aphid problem. I heard ladybugs will take care of that, so I bought this crawly batch of live ones to help the missus out.
Unfortunately, I got distracted on the way to the flower bed and left the box on the kitchen counter. My wife saw them and thought they were some sort of cute little candies.
I don't know how many she ate before she realized they weren't made of chocolate. One is probably too many. But she freaked out, dumped the box down the garbage disposal, and hasn't let me sleep in the house for a week.
And boy, is she right. We DO have an aphid problem out here. Yuck.
My Amazon Review:
Rule number one of summertime fun is to stay cool. You don't want heat stroke or dehydration or sticky lower back sweat to ruin a good time. So I bought this mister to spritz myself off when the going gets too warm.
There are a few downsides to this product. It's fragile. It can be messy. It's difficult to control the the spray flow. And it breaks easily.
The good? I realized I can fill it with vermouth. Now, not only are my practice summer martinis fabulous, but I can give myself a nice refreshing spray whenever I need it. At the office, in the car, first thing in the morning — whenever. Thank you, MistyMate!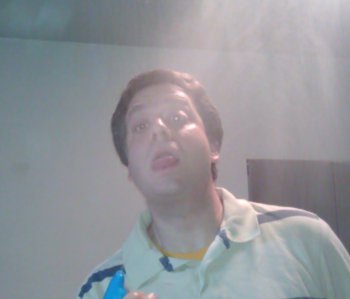 I take mine spritzered. Not stirred.
My Amazon Review:
Every summer, my wife worries whether she can find a bathing suit that fits. So I bought her this one — I figured, there's so little to it, it has to fit! It's like wearing three rubber bands. How could that not be comfortable?
She saw things a bit differently. And told me in no uncertain terms that she was NOT wearing "that thing" outside the house. I said, "Great!" Because I thought that meant she'd be wearing it INSIDE the house.
Turns out, she's not wearing it inside the house, either. In fact, she threw it at me and won't even look at it any more. So I've been using it.
Not as a bathing suit, of course. I don't have the equipment to hold some of those rubber bands up. But I found it makes a great alternative to dental floss. You can really get in behind the molars with it, and my bicuspids have never felt sexier. Great product!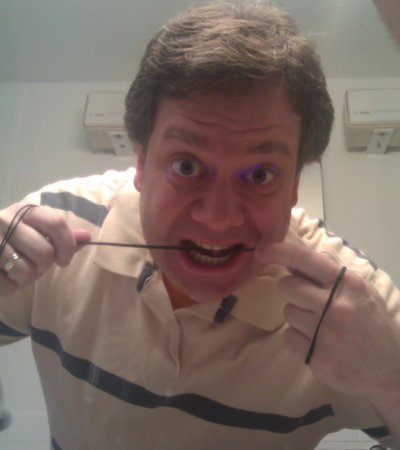 Of course, I probably should have washed it after I tried it on.
My Amazon Review:
You can't have summer these days without eye protection. What with all the UV rays out there trying to ravage our retinas, it pays to be careful. And I figured: the more you pay, the more careful you are.
So these sunglasses were the perfect way to tell my eyeballs, "Hey, I got your corneas, peeps." A LOT. I can't afford to feed the stomach any more, or cover the feet or get the hair trimmed. But the optic twins? You're set for life.
And sure, these are women's glasses. But let's face it — I have sensitive eyes. They're pink around the edges. And every thirty days or so, liquid comes running out of them. Basically, they ARE a couple of women. Sorry, peepers — but hey, if the glasses fit…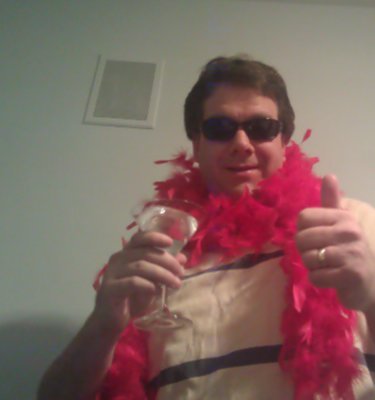 And now I'm ready for summer! Pink boa sold separately. Talk to Whistler.
Join in on the prank! Click the links to see each real-life Amazon review, then mark them as "helpful" so they rise to the top of the list on Amazon. Or click here to read and rate the entire library of Zolton reviews!
Permalink
|
No Comments