April 1, 2013
Zolton Does Amazon: Giving Thanks
I originally wrote this piece for MediaShower.com, for use on the late, great comedy site ZuG.com. Text and images published here with permission.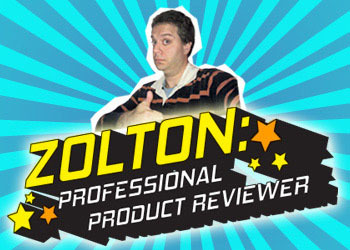 This week is a flurry of activity, as we prepare to celebrate one of our most beloved American holidays. It's a time when people come together, put aside their differences, and share in pastimes and traditions that stretch back for generations.
I'm talking, of course, about Black Friday.
But before we get to that uniquely American overspending orgy, there's Black Friday Eve — known in some circles as "Thanksgiving." And if I have anything to give thanks for, it's online shopping. Now I can sit my cheeks on my comfy couch this Friday, and shop myself silly from the comfort of my own footie pajamas.
To celebrate that, I decided to stock up on Thanksgiving supplies in the only way I know how — on Amazon, with questionable intentions, and using my wife's credit card. Read on to see my actual Amazon reviews of these turkey day-themed products. You'll "give thanks" that you did!
My Amazon Review:
I bought these mini-punkins and gourds, thinking I'd make a festive holiday cornucopia, maybe as a centerpiece or holiday display.
Then I remembered that I'm not, in fact, Martha freaking Stewart. And I was stuck with a bunch of shrinky little pumpkins. So I did the obvious thing: I made a bunch of shrinky little pies.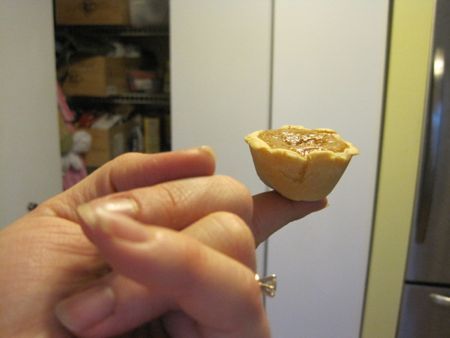 If my wife can make you eat pie with just one finger, imagine — wait, WHAT!?!
They don't taste like much, unfortunately. But they look great with a teaspoon of ice cream and a shot glass of cold milk. And later, when the family's comparing holiday gluttony notes, I can say I ate a WHOLE TWELVE PIES in one sitting. Cousin Rob's record is only ten. Eat THAT, Bobbo!
My Amazon Review:
I've cooked holiday turkeys in the past, and they always turn out dry. It's hard to be thankful when you feel like you're munching a mouthful of Mojave desert. But who has the time to babysit the oven, basting that bird every ten minutes to keep it moist?
That's why I bought this pressure washer. When I baste a turkey with this baby, it STAYS basted. I tried it out on a practice bird, and nearly blew it through the back of the oven. That turkey was juiced up like Jose Canseco before a doubleheader. And that's JUICED.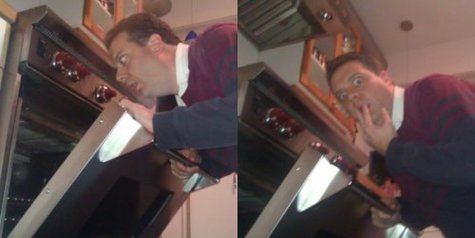 It's approximately as frightening in there as you'd expect "gale-force turkey enema" to be.
On the other hand, I don't recommend this equipment for applying gravy to your mashed potatoes. I tried that, and it looked like Jackson Pollack horked up all over my dining room wall. Holiday technology can only get us so far.
My Amazon Review:
I got invited to a themed holiday party that said all attendees should "dress like a pilgrim." Lucky for me, they didn't specify WHICH pilgrim.
So I'm hitting the party in my official Scott Pilgrim tee and a pair of these sweet wristbands. I'll show that stuffy bunch of Mayflowered buckleshoes how to kick this holiday like a REAL Pilgrim. It's a Turkey Day of turkey turkeyness.
My Amazon Review:
I'm always looking for something — anything — to liven up the Thanksgiving dinner experience. If I wanted to sit in a room staring at the family for four hours, I'd stage another intervention for Uncle Pete. Lord knows the last one didn't take.
So I picked up this game to play at the holiday table, after we're stuffed on stuffing. In the description, the makers suggest "a prize be offered to the official winner, such as candy, a plant, or a new Christmas decoration." Those don't sound much like "prizes" to me — we'll be playing for cold, hard Thanksgiving cash. That's how my family rolls.
Good thing, too. We played a practice round over the weekend, and I cleaned up. I scored eighty bucks and a gravy boat off of Grandma alone. And I've been practicing in the meantime. Assuming she's got any dough left by the time Thursday rolls around, this is going to be the best Thanksgiving EVER!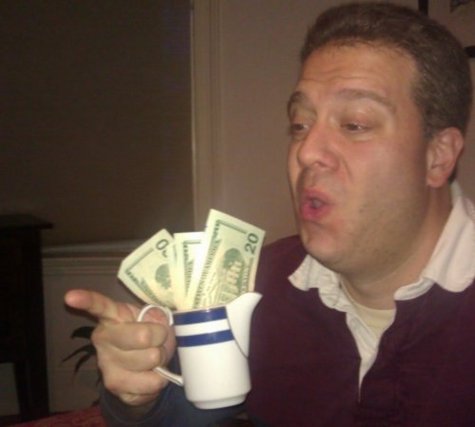 "Who just lost their Bingo 'n' medication money? That's right, granny — YOU did!"
Join in on the prank! Click the links to see each real-life Amazon review, then mark them as "helpful" so they rise to the top of the list on Amazon. Or click here to read and rate the entire library of Zolton reviews!
Permalink
|
No Comments