April 1, 2013
Zolton Does Amazon: Christmas Spirit
I originally wrote this piece for MediaShower.com, for use on the late, great comedy site ZuG.com. Text and images published here with permission.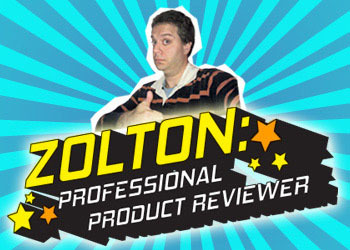 I'm not the biggest fan of Christmas. There, I said it. Frankly, I'm just not sure what the holiday's about any more.
Let's face it — Christmas these days belongs to Target and Walmart. They stole it from Macy's, who wrestled it from Sears and Roebuck, who snatched it from the Christians, who originally yoinked it away from the pagans. And the pagans didn't care about over-commercialized jingle-bells-to-the-wall holidays. They were just using the winter solstice as an excuse to dance around and get hammered, trying to not freeze their filthy heathen chestnuts off before Valentine's Day.
Clearly, the pagans are the only ones who had it right.
Still, the missus insists that I froth myself into the "Christmas spirit" this year, so I'm making an effort.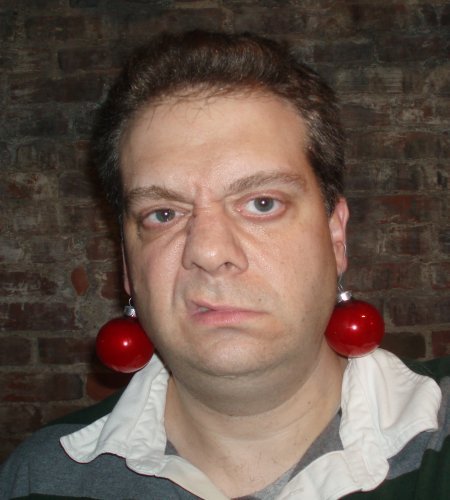 "All right, I'm effing festive, already — is that good enough? No? FRACK!
And nothing gets my sleigh bells ringing like buying festive holiday crap online. So if you're feeling Scroogey this Christmas, have a look at the items below — and my actual Amazon.com product reviews. You'll be hanging bits of Carol and belting out Hollys in no time.
Or, you know, the other way around. Whichever's easier. I'm pretty new to this whole "holiday cheer" business.
My Amazon Review:
Mistletoe is an old Christmas standby, and romantic to boot. But who wants some hacked-off bit of poisonous plant looming over their doorway? Better, I thought, to bring the tradition home in candle form. I'm not usually so keen on the aromas of things that end in "toe," but I have to say, this candle smells really nice and piney fresh.
As mistletoe, it's another story. I tried angling for a smooch from my sweetie the other day, lifting the candle above our heads in the established mistletoe tradition. Sadly, the candle is rather heavy, and when I leaned in for a peck I accidentally dropped it on my own head. I thought I was getting a kiss, and instead I wound up on the floor bleeding from a head wound and trying to remember the name of the letter that comes after "G." And that doesn't spell "Christmas" in my book.
More like "junior prom," from what I can recall. At least that came with a boutonniere and a flask full of Boone's Farm. Now all I've got is memory loss and this smelly green candle.
My Amazon Review:
As the jolliest of elves — or at least the manager of the most jolly elf sweatshop around — I figured Santa would brighten up our house for the holidays. I bought this flag and hung it proudly right outside our door.
Unfortunately, I happened to be on the porch reading the text when my wife and her two sisters came back from a holiday shopping spree. And for some reason, they didn't appreciate me shouting "Ho! Ho! Ho!" repeatedly as they walked up the sidewalk.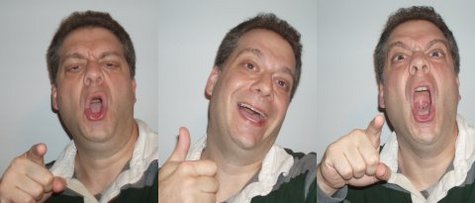 Actually, I shouted "Ho! Awesome hot sweet wife! Ho!" Because one of them knows where my testicles sleep.
Probably, the thrusting and pointing and other hand gestures didn't help. What can I say? Sometimes the Christmas spirit moves a guy. Otherwise, nice flag.
My Amazon Review:
I agreed — against my better judgement — to sit down and have a holiday cup of eggnog with the family. That was before I remembered that Aunt Jackie is hardcore Hollywood vegan — she won't eat anything that's ever had a line in an film. She lost fifteen pounds after "Veggie Tales" came out. I'm talking Hard. CORE.
So I ended up buying this "rice nog" instead. Which tastes just about you might think a recipe calling for eggs would taste, if you made it with rice instead. Ever try a rice omelet? Rices Benedict? Long grain over easy?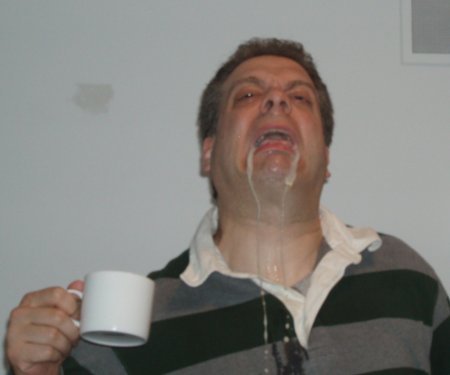 Rice nog, like Veggie Tales, actually tastes better ON THE WAY BACK UP.
Even Aunt Jackie wouldn't drink this stuff — and she thinks tofurkey is the caviar of veganarianist cuisine. Boy, was there rice on MY face after that.
My Amazon Review:
Finally, my wife convinced me we should hang Christmas stockings, just like old times. We'd each tell the other little trinkets and treats we wanted, and sneak them into the other's stocking.
I only wanted one thing. So I bought this extra-large and sturdy number, to make sure it would hold up. And sure enough, after I'd dropped candies and gum drops and mini tubes of toothpaste into my wife's stocking, I checked mine for the goods — one oversized bottle of cheap tequila, to get me through the holidays.
Sure enough, there it was. I don't know if this counts as "Christmas spirit," but with any luck I'll be smiling wide until New Year's. Feliz Navidad!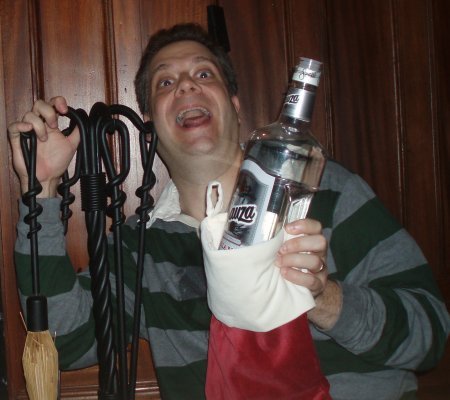 Me an' my skinny new friend here are gonna have the best. Christmas. EVAR!
Join in on the prank! Click the links to see each real-life Amazon review, then mark them as "helpful" so they rise to the top of the list on Amazon. Or click here to read and rate the entire library of Zolton reviews!
Permalink
|
No Comments