March 19, 2006
Sites With Which I Don't Mind Being Seen in Public
Affiliations
Everybody needs somebody. And if you're like me, you need a lot of somebodies — many of them in little white coats, most likely.
Mental health professionals aside, here are a few sites with which I'm happy to be affiliated. If you find any problems with accessing these links — or know of another friendly site I should add to the list — please let me know.
And for more places my words have appeared in article format, please visit the Me, Elsewhere page. You know you want to.
---
Syndication Services









---
Weblog / Humor Directories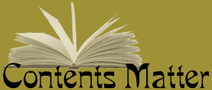 ---
Search Engines










Open Directory Project


---
Traffic Exchanges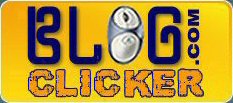 ---
Other Sites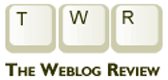 Permalink
|
1 Comment