November 20, 2004
So, I don't handle money, so much.
I've mentioned before how I usually get my dough for the week, via the Andrew Jackson fairy who visits the house from time to time.
(No, really, it's in there — I know it looks like a TiVo-related post, but there's a lot of personal finance talk smushed in there, too. I tend to wander around a bit, you see. No, really.
You're new around here, aren't you?)
Anyway, my wife handles paying the bills and keeping the checkbook in order. Partly, it's just because she's pretty darned good at it. And partly, it's because she's sweet enough to take on the responsibility for us. Mostly, though, I think it's because the way I used to do it really pissed her off.
See, I had a system — a half-assed, moron-simple system, but still, a system. Any expense that came in, I'd round up to the nearest ten dollars. Paychecks, I rounded down. So I never actually knew exactly how much cash we had, but I could always say with some certainty whether we had enough for something. Which is all that really matters, in my opinion.
Apparently, my opinion is wrong. Wouldn't be the first time, dammit.
And I see the logic in that, I suppose — when we were scrounging together a down payment for the house, it was probably useful to know whether or not we had 'ten percent of the asking price', as opposed to 'something more than a hundred bucks'. I'm with you, there.
Still, in most cases, I'd argue that determining exactly how much money you have at any one point is pretty fricking futile. It's a little bit like measuring the exact length of your penis: it's a long and complicated process, nobody but you really cares about the answer, and by the time you're done figuring it out, the number has already changed.
Of course, it's probably a whole lot less embarrassing to be caught 'red-handed' with an adding machine and a shoebox full of receipts, as opposed to a wooden ruler and a copy of Bigguns.
And I say 'probably' because I don't actually own an adding machine. Do the math on that one, Elmo.
Speaking of 'bigguns'…
(And don't you just love it when a sentence starts that way? Unfortunately, I fear I may disappoint the raunchier folks among you with what's coming next. Keep it in your pants, there, Skippy.)
Speaking of 'bigguns', who was the lazy douchebag that named the 'woolly mammoth'?
(Aw, hell — let's turn this into a picture show, just for the hell of it. Thank you, Google image search!
Okay, one more time, from the top.)
Speaking of 'bigguns', who was the lazy douchebag that named the: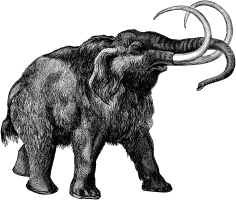 Woolly Mammoth?
I mean, think about it — all of the other big, hairy monsters on the planet get long, scientific-sounding, complicated names. Take the: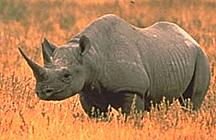 Rhinoceros, for instance.
Or how about the: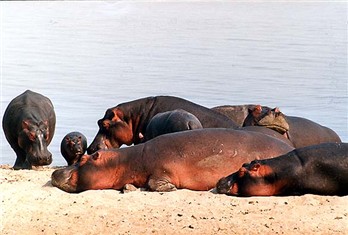 Hippopotamus?
Or even better, the nearly-extinct: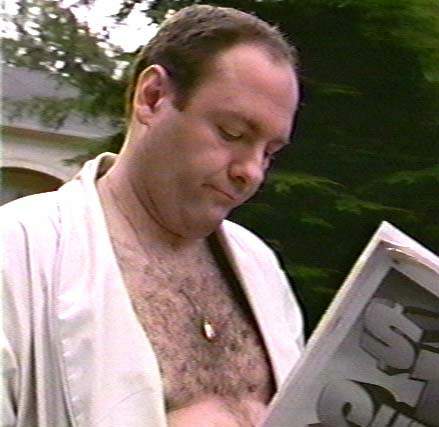 JamesGandolfini?
(I hear there are only one or two left in the world. Now there's an endangered species, folks.)
But 'woolly mammoth'? Come on! What kind of half-assed zoologist mailed that one in? It's not a name; it's a damned description — why not just call them 'fuzzy giants'? Or 'Furry-assed monsters'? Or even, 'hairy bigguns'?
And there you have it, folks. The second 'bigguns' reference in the post. No matter what the topic, it all comes back to the 'bigguns', doesn't it? I can see my work here is done — I'm off to a wedding tonight, so I'll catch you kids tomorrow.
(Most images used in this post were copied [to save their bandwidth] from TheFreeDictionary encyclopedia section. The actor image was copied from a [since misplaced — sorry!] personal web site found via Google Image Search. No JamesGandolfinis were harmed in the writing of this enty.
Damn, did I really just write that last bit? 'Hairy bigguns', indeed. Oh my.)
Permalink
|
1 Comment